How It Works
The LifeGlider Secret: Securing the Body's Center of Gravity
The LifeGlider was designed for the millions of people who struggle with balance issues from neurological disorders or while undergoing rehabilitation from surgeries. Unlike conventional walkers, the LifeGlider prevents falls by securing the center of gravity, which affects posture, balance, and gait. Anatomically, it's located above the small of our backs, the second sacral vertebrae. Falls occur when the center of gravity moves outside the base of support that's provided by our feet on a surface.
With the LifeGlider, you can say goodbye to your fear of falling, walk farther so you're stronger, and do more with its hands-free operation.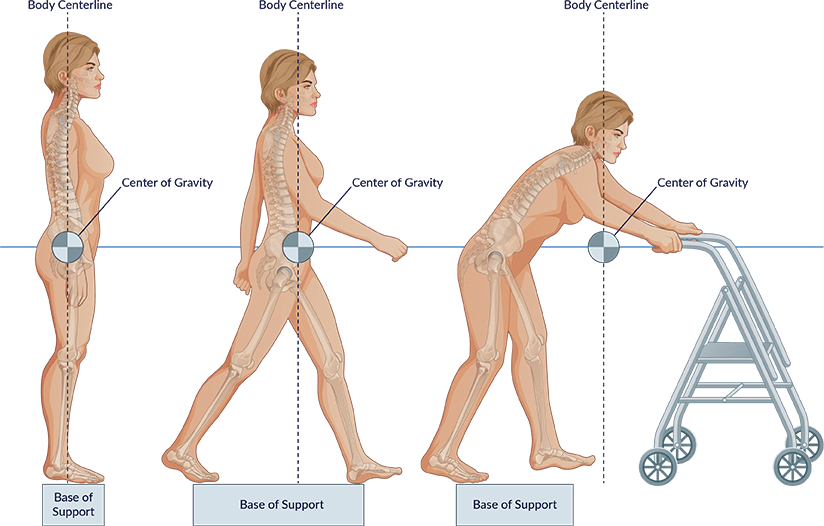 Is LifeGlider right for you?